${ currentProduct.title.split(' | ')[1]}
${ currentProduct.fit }
${ computedSku }
${ computedCompareAtPrice | money }
${ computedPrice | money }
${ currentProduct.title.split(' | ')[1]}
${ currentProduct.fit }
${ computedSku }
${optionLabels[measurement.name]}
Description
${ currentProduct.description }
The Comfort Mask
THE ANTI-MICROBIAL FACE MASK THAT KEEPS YOU COMFORTABLE WHILE KEEPING YOU SAFE.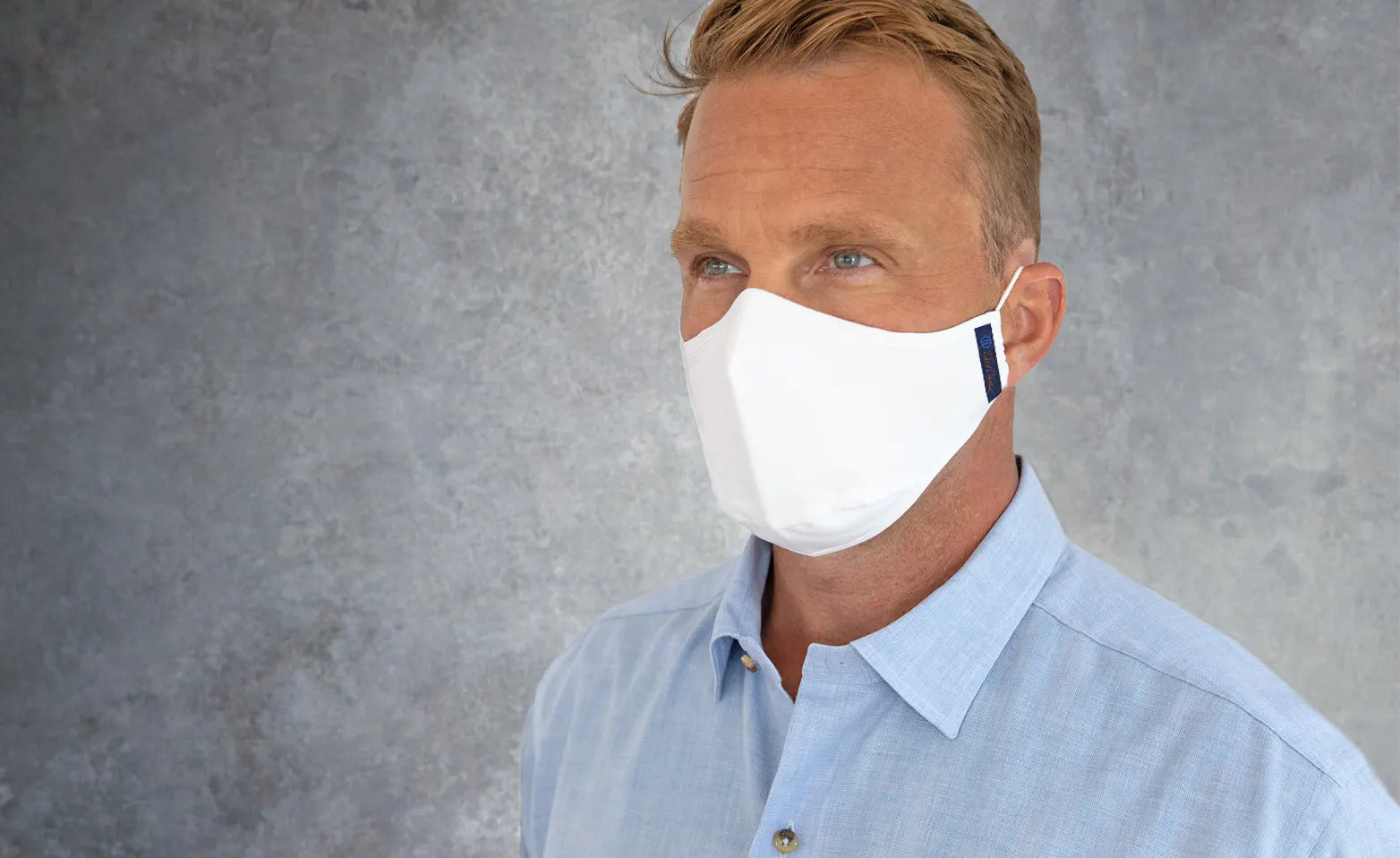 Our Signature shirt fabric designed as a protective face mask.
The new daily go-to. Whether you're heading into the office or running errands, we have developed durable, certifiably treated, multi-use face masks. Giving you peace of mind when stepping out your front door, while also considering your peers in public.
Anti-Microbial Finishes, Inside & Out.
Each 100% Cotton piece is treated with SILVADUR™, an anti-bacterial and water repellent solution developed by DuPont to protect from harmful microorganisms. The inner layer, which seals the lab tested filter, is also applied with an important anti-microbial finish preventing the growth of germs on the fabric. The Particle Filtration Efficiency (PFE) of our filter is certified to block ≥85% of .1 micron sized particles.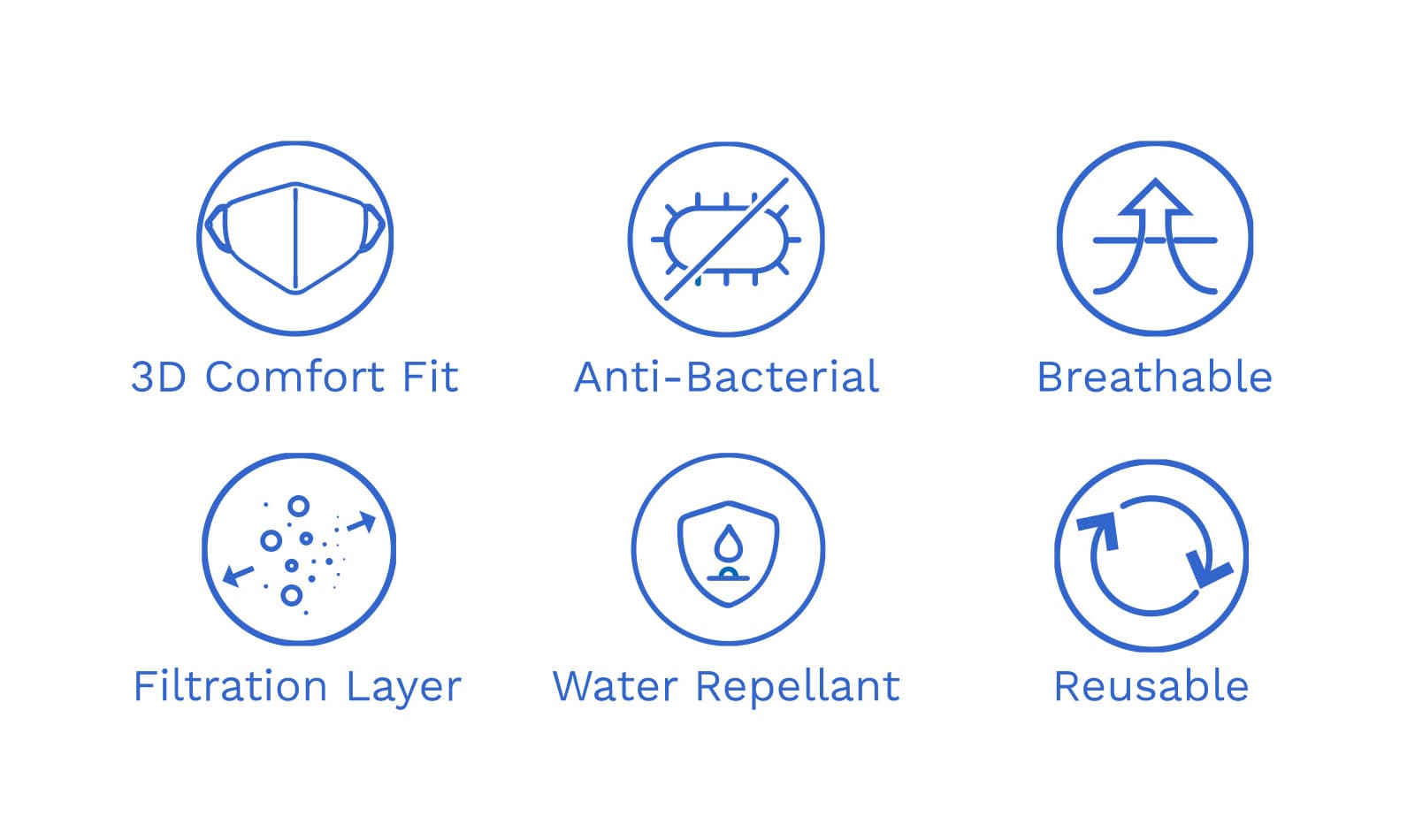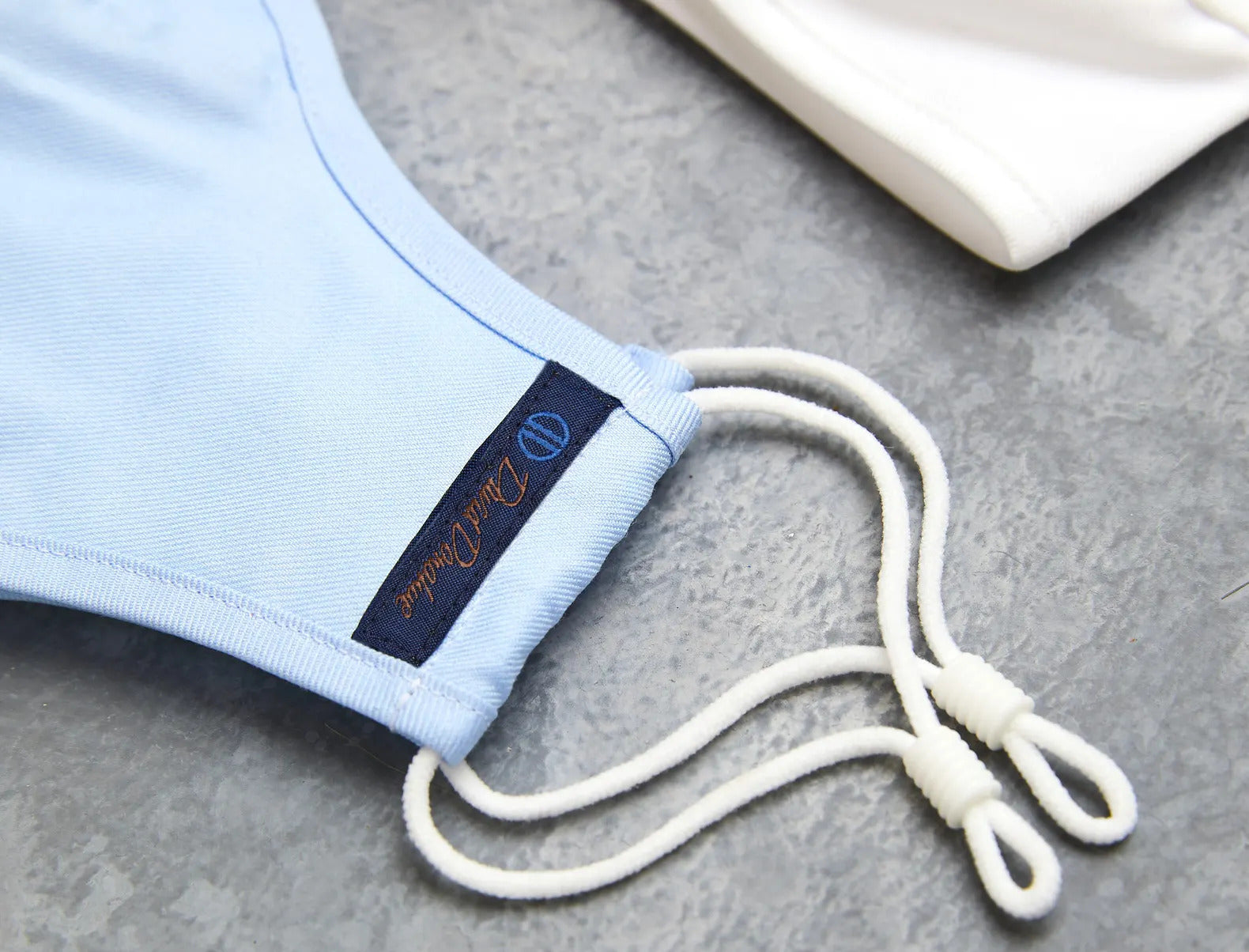 Total Comfort
Aside from the naturally soft texture and feel of the extra fine cotton, these reusable masks have two adjustable, stretchy ear bands for all-day comfort. After trying other styles, we find behind ears to be the most convenient and secure when consistently taking the mask on and off while getting around.
The Perfect Fit
The masks are specially crafted with a 3D form fitted design to fully cover your face. Highlighted with a moldable metal nose piece that helps reduce gaps around your cheeks while still maintaining breathability. This snug, firm fit also minimizes shifting around the nose when you talk, preventing your glasses from fogging up.

To ensure proper fitting, measure the distance from your lower eyelid to your chin. We recommend sizing down if you are between sizes.

S/M: 3 3/8" - 4 1/8"
L/XL: 4 1/4" – 5"