Test
"What you wear is important, but what you do and how you do it is what matters."
- Rob Donohue
This is the story of how a small accessory company grew into one of the leading menswear brands in America.
It's a story of grit, determination, and the value of honoring your word. No matter what.
David Donahue started in the summer of 1972 in the heart of New York City's fashion district. The name was a blend of the two partners — the first name of one, David, and the last name of the other, Donahue (the actual family name was spelled Donohue). The first partner retired early on and Mr. Donohue became the driving force behind the company.
From day one, he was driven by principles: Wake up every morning with a fire to do right by your customers. Work tirelessly to exceed expectations. And when you say you'll do something, get it done and get it done right. The company has grown and evolved remarkably, but those values have never, ever wavered.
On the day the business opened, a sign painter asked the partners what they wanted on the front door. They hadn't thought that far ahead. So Mr. Donohue quickly signed "David Donahue" on a piece of paper and handed it to the sign painter. He painted it on the door, and the signature remains the brand's iconic mark to this day.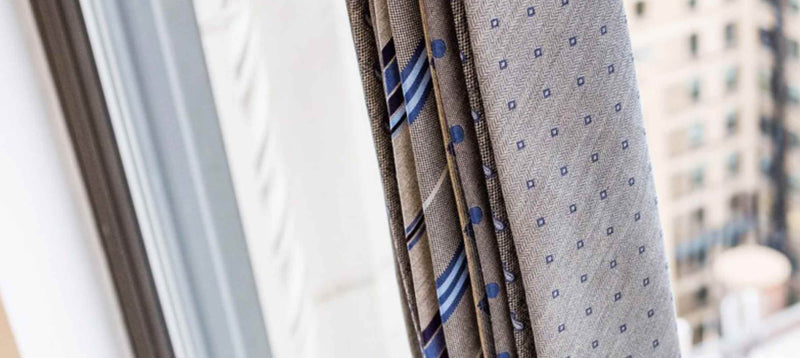 "Develop a passion for the product and pursue it without compromise."
- Rob Donohue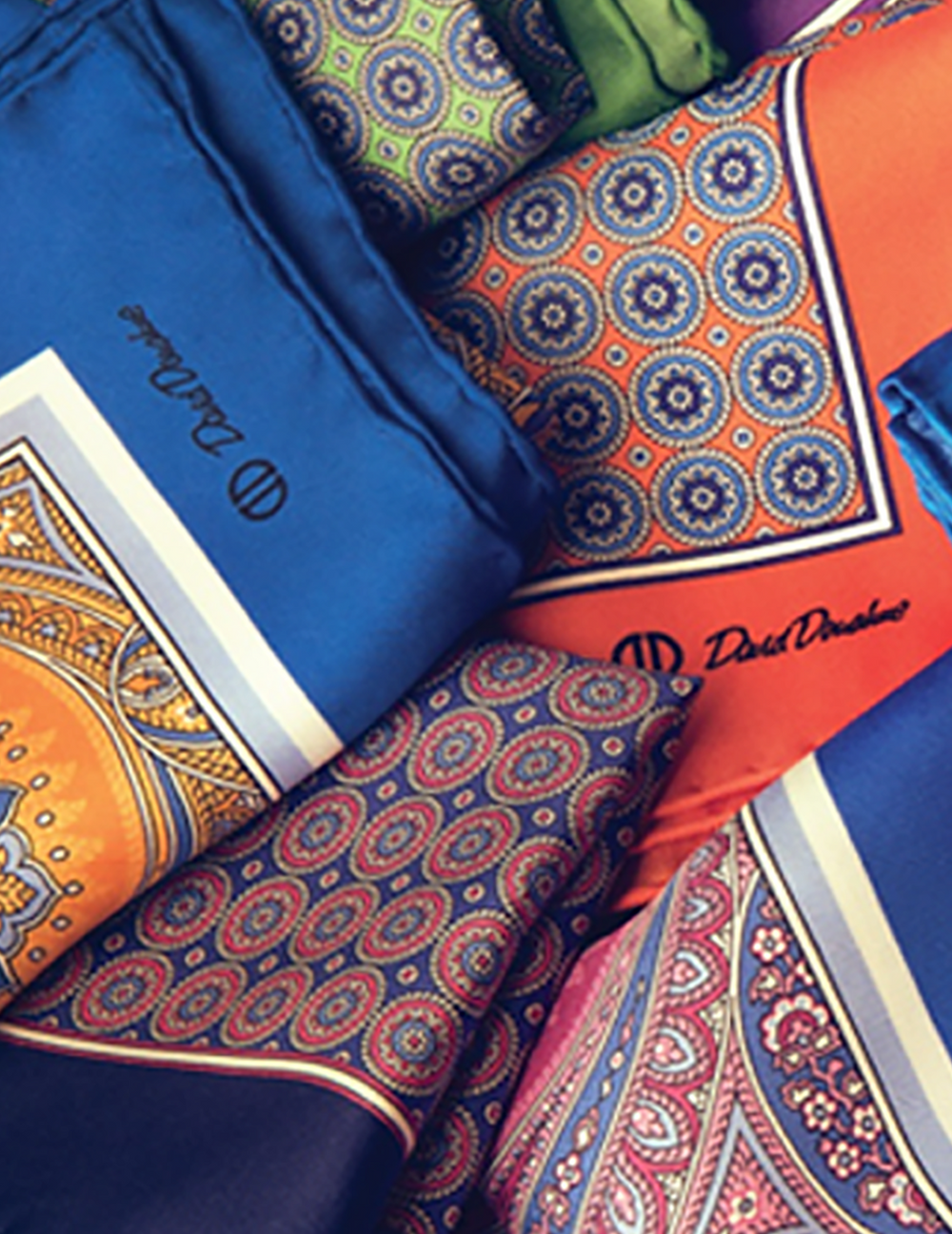 Mr. Donohue's son, Rob, learned the menswear business from the ground up. He began as a swatch boy, quickly moved into sales, and finally hit the road as a multi-line menswear salesman. As he drove from state to state, he learned that the hands-on, eye-to-eye way of doing business is the only way. He also gained a profound understanding of his customers' needs and is relentless about satisfying them. Rob has been known to carry bolts of fabric on his shoulder across town to keep a promise.
Shortly after taking the helm of the company, he persuaded David Donahue's retail partners to carry the brand on its own merit instead of as a store label. Almost overnight, the company grew into one of the most successful accessory brands in the business.
But they didn't stop there. Enter Rob's sister, Suzy Donohue.
Suzy's design instinct and impeccable eye for colors and fabrics complements Rob's top-to-bottom understanding of the menswear business.
Suzy has loved fashion for as long as she can remember. At 14, she knocked on Lord & Taylor's door to ask for a job. Much to her dismay, she was told she'd have to wait until she was 16. She showed up again on her 16th birthday.
"I find inspiration for patterns everywhere. Wallpaper, antique tiles, or a curious artifact...I never stop looking."
- Suzy Donohue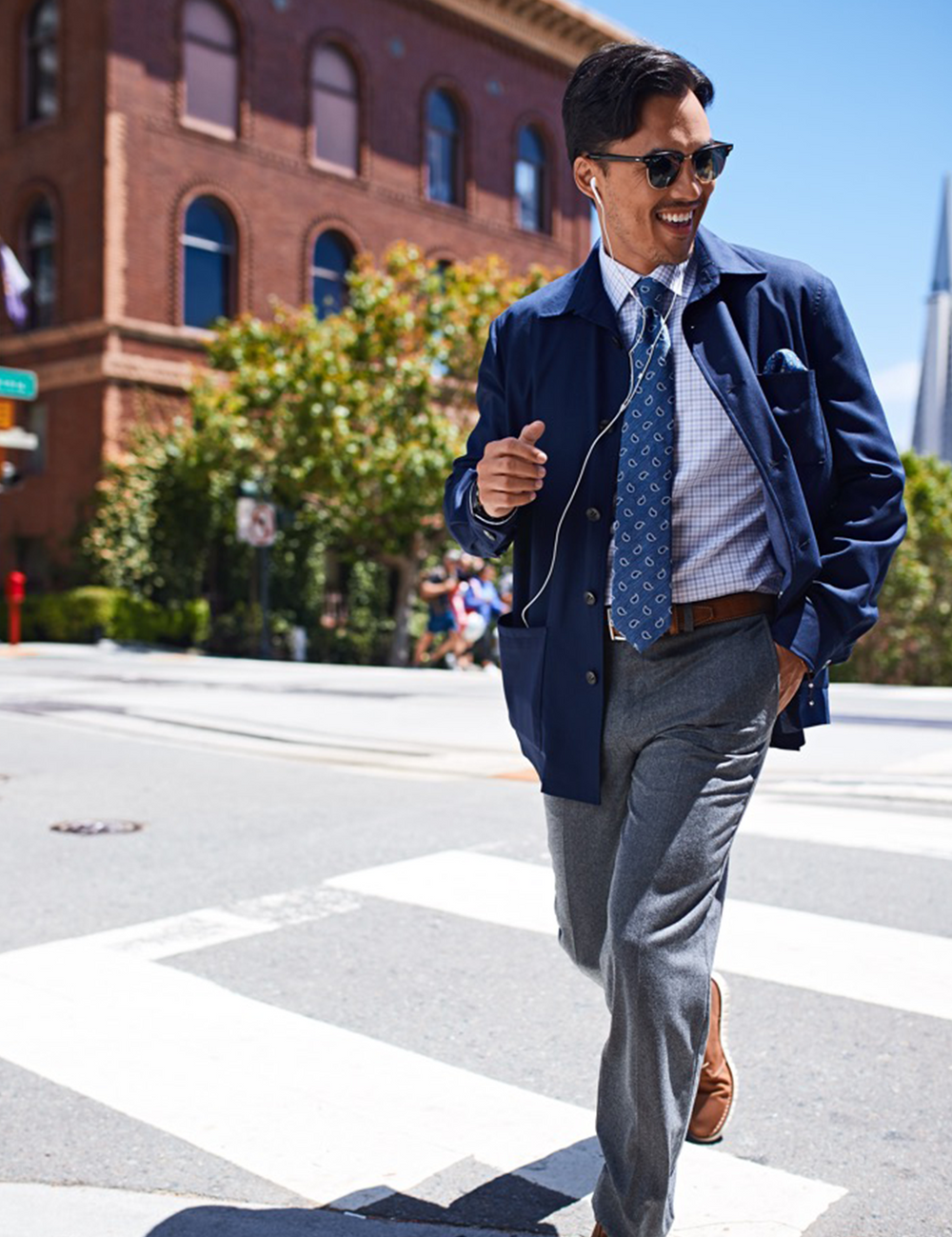 She never stops looking for ways to push the David Donahue brand to the next level. "When I see a cool wallpaper, or even some cracked antique tiles in an old building or a curious artifact, I'm constantly saying we could evolve this and develop it into a woven or printed design."
Rob's business savvy and Suzy's creativity led the company to expand their offering to bowties, cummerbunds, formal ties and vests. Later, it expanded again to neckwear, dress shirts, and tailored clothing.
That brings us to today.
David Donahue is always evolving – recently adding sportswear that moves as easily as a man on a mission. Each season brings new fabrics, colors, fits and patterns. And other surprises await on drafting tables, in swatch rooms, and in the minds of Rob and Suzy.
True to their father's ethic, there is no laurel resting. Every day, everyone at David Donahue rolls up their sleeves and looks forward to the next thing. They hustle because the man who wears their clothes hustles.
And they will stop at nothing to dress him for his next success story.